26.05.2023

ECCELLENTE VENDITORE : IL TOP IN MERITO A CURA, RAPIDITĄ E QUALITĄ DEL PRODOTTO. [...]

25.05.2023

Ottima comunicazione, disponibilitą e cortesia. Grazie

25.05.2023

Venditore da 10 in pagella consigliatissimo! oggetto arrivato in tempo brevi con imballaggio a prova di bomba! Grazie [...]

25.05.2023

Estrema gentilezza. Grazie ancora.

25.05.2023

Ottima transazione, grazie!!
Elenco completo »
Army Painter Pennello Basecoating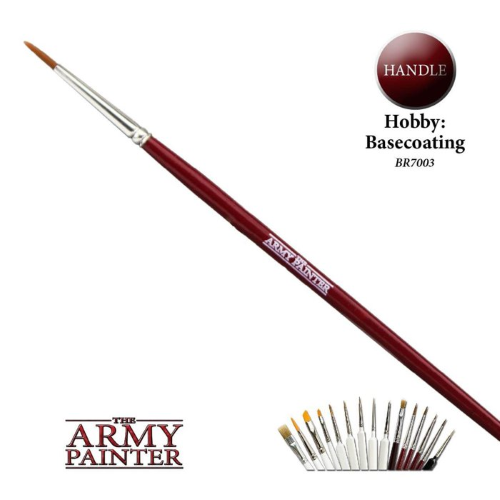 Prezzo:

€

4,00

Iva inclusa (22%)

Spese di trasporto:
Cod. art.:
BR7003
Disponibilitą:

Non disponibile

Quantitą:
Descrizione
Pennello Basecoating della linea Hobby Brush della The Army Painter. Perfetto per pitturare il primo livello di pittura sulle fanterie ed ideale anche per chi si approccia per la prima volta a questo hobby.
La gamma di pennelli The Army Painter vi darą la possibilitą di rendere uniche le vostre miniature, grazie ad un livello di qualitą del prodotto che vi permetterą di utilizzare al meglio la selezione di colori disponibili.