24.09.2023

Servizio top

22.09.2023

Acquisto rapido, tutto come promesso A+++

22.09.2023

PERFETTO

22.09.2023

tutto perfetto

22.09.2023

Ottimo prodotto, venditore cortese e disponibile, pronto a risolvere qualsiasi problematica.
Elenco completo »
Army Painter Paint Mixing Empty Bottle Bottigliette Vuote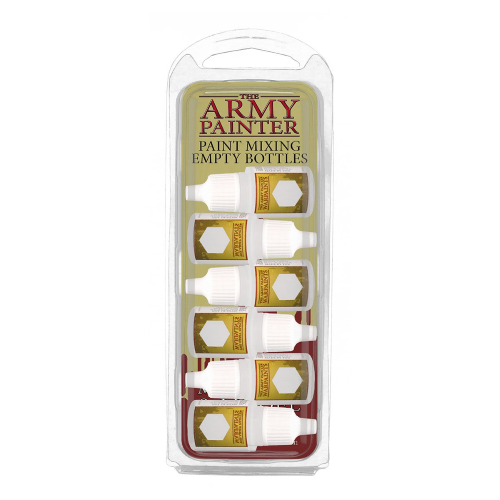 Prezzo:

€

6,00

Iva inclusa (22%)

Spese di trasporto:
Cod. art.:
TL5040
Disponibilitą:

Non disponibile

Quantitą:
Descrizione
These 12ml paint bottles are used to customize your paint by mixing different colours together. See-through labels let you see your new custom paint colour. You also get space on the label to make notes on what paint was mixed in.
Contents: 6 x 12 ml bottles with a cut-out label to see your customized mixed colour.