21.09.2023

Perfetto, arrivati subito

21.09.2023

Tutto perfetto

20.09.2023

Venditore serio e affidabile! Top

20.09.2023

tutto ok venditore consigliato

20.09.2023

tutto ok venditore consigliato
Elenco completo »
Army Painter Hobby Set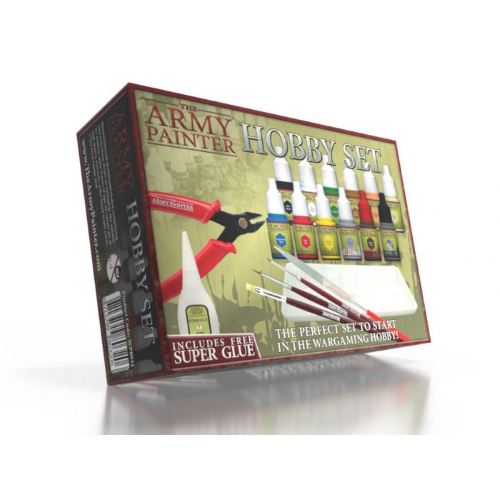 Prezzo:

€

44,90

Iva inclusa (22%)

Spese di trasporto:
Cod. art.:
WP8032
Disponibilità:

Disponibile

Quantità:
Descrizione
Il set Hobby della The Army Painter contiene tutto il necessario per iniziare ad assemblare/convertire/imbasettare i vostri modelli, oltre a 3 pennelli e 10 vernici per dipingerli: ottimo per chi ha intenzione di diventare un vero appassionato di giochi di miniature!
La gamma di prodotti The Army Painter per assemblaggio e scultura vi darà la possibilità di assemblare e modificare le vostre miniature in modo efficace e senza sbavature, per un risultato degno di essere esibito non solo sul campo di battaglia.
I prodotti The Army Painter per il modellismo presentano un ottimo compromesso tra spesa e qualità, oltre a garantire un'altissima resa ed un alta durabilità nel tempo. Particolarmente apprezzati sia da neofiti che da veterani del modellismo, la gamma The Army Painter è senza dubbio una delle più diffuse tra tutti gli hobbysti di questo settore.