26.05.2023

Puntuali, rapidi e gentili. Ormai le bustine le prendo solo qui ??

26.05.2023

ECCELLENTE VENDITORE : IL TOP IN MERITO A CURA, RAPIDITĄ E QUALITĄ DEL PRODOTTO. [...]

25.05.2023

Ottima comunicazione, disponibilitą e cortesia. Grazie

25.05.2023

Venditore da 10 in pagella consigliatissimo! oggetto arrivato in tempo brevi con imballaggio a prova di bomba! Grazie [...]

25.05.2023

Estrema gentilezza. Grazie ancora.
Elenco completo »
Ammo of Mig How to Paint WWII USA ETO Vehicles (rivista in inglese)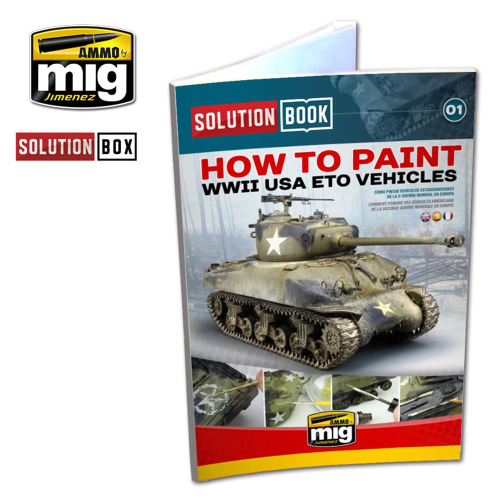 Prezzo:

€

9,95

Iva esente

Spese di trasporto:
Cod. art.:
AMIG6500
Disponibilitą:

Non disponibile

Quantitą:
Descrizione
Il nuovo design del SOLUTION BOOK ti consentirą di seguire ogni fase in modo semplice e intuitivo senza testo utilizzando un semplice codice basato su icone che mostra chiaramente cosa deve essere fatto in ogni fase.