29.09.2023

Ottimo venditore serio e affidabile

29.09.2023

Spedizione fantastica come sempre. Super consigliato!

29.09.2023

Excellent seller, fast and well packed.

29.09.2023

Eccetto una attestazione di consegna pacco alcuni giorni prima da parte di Poste Italiane, è andata tutto bene

29.09.2023

Perfect!
Elenco completo »
Ammo of Mig Cement Night Blue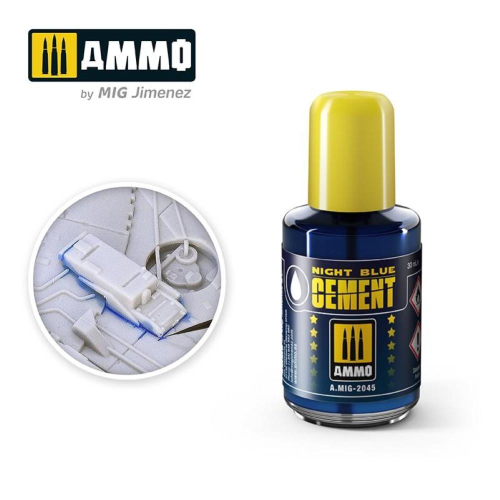 Prezzo:

€

5,00

Iva inclusa (22%)

Spese di trasporto:
Cod. art.:
AMIG2045
Disponibilità:

Disponibile

Quantità:
Descrizione
Tenere insieme le parti, applicare la colla sul giunto e lasciarlo penetrare nella fessura per azione capillare. Il suo colore BLU risalta sulla superficie della plastica, mostrando chiaramente dove viene applicato. Questo ti permette anche di essere sicuro che l'intero giunto sia coperto e faciliterà il processo di levigatura. Si asciuga completamente in 10 minuti.
30ml.