26.05.2023

ECCELLENTE VENDITORE : IL TOP IN MERITO A CURA, RAPIDITÀ E QUALITÀ DEL PRODOTTO. [...]

25.05.2023

Ottima comunicazione, disponibilità e cortesia. Grazie

25.05.2023

Venditore da 10 in pagella consigliatissimo! oggetto arrivato in tempo brevi con imballaggio a prova di bomba! Grazie [...]

25.05.2023

Estrema gentilezza. Grazie ancora.

25.05.2023

Ottima transazione, grazie!!
Elenco completo »
Army Painter Battlefields Basing Glue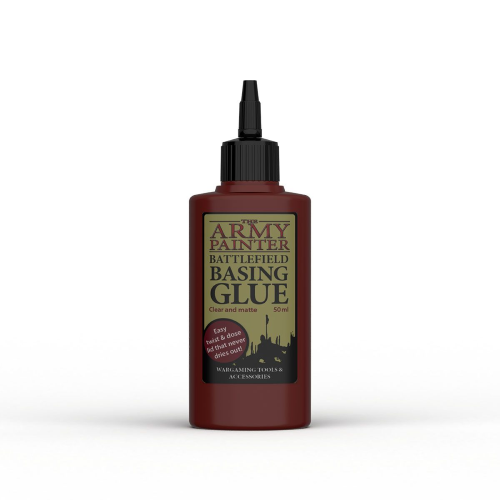 Prezzo:

€

6,00

Iva inclusa (22%)

Spese di trasporto:
Cod. art.:
GL2003
Disponibilità:

Disponibile

Quantità:
Descrizione
Colla per basette, specificatamente pensata per comporre le vostre basette senza lasciare la minima traccia sugli oggetti che avete utilizzato per arricchirle. Confezione da 50 millilitri.
La gamma di prodotti The Army Painter per assemblaggio e scultura vi darà la possibilità di assemblare e modificare le vostre miniature in modo efficace e senza sbavature, per un risultato degno di essere esibito non solo sul campo di battaglia.
I prodotti The Army Painter per il modellismo presentano un ottimo compromesso tra spesa e qualità, oltre a garantire un'altissima resa ed un alta durabilità nel tempo. Particolarmente apprezzati sia da neofiti che da veterani del modellismo, la gamma The Army Painter è senza dubbio una delle più diffuse tra tutti gli hobbysti di questo settore.